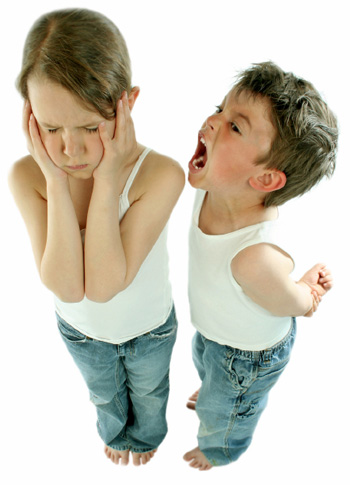 When a newborn is on the way, many parents become concerned about resentment building among the older siblings. Agati, A child psychologist, recommends a shift in the way we commend our children. Stop praising and start encouraging.
"Praise almost always involves a product," he explains. "Great picture. Good report card. Nice game. But then the child thinks he always has to out-produce everyone else and be Number One-and there's always someone who's bigger, faster, or brighter.
Agati suggest, instead of praising the product, encourage the way a child approaches a challenge. If two children ask who drew the better picture, comment on one's attention to detail and on the other's imagination. "Now you've encouraged both kids because you're not talking about the product but about skill, talent, and uniqueness. This should minimize some of the competition.
Parents often wonder, how siblings can be so different when they were raised in the same way? But it is impossible to rear children exactly alike because the interaction of siblings changes with every addition. I have 5 children with 5 very strong personalities and needs. There is no way in the world to treat them exactly the same, because they are so different. They have different strengths, weakeness, likes and dislikes. It is impossible to raise them exactly the same. I only wish I had a magic pill that made every decision perfect. It not going to happen. I say raise them to love and respect themselves, love one another and have a genuine concern for the families well-being and you've done more than enough.
To read more about sibling competition read the entire article by Rich Maloff for MSN Health & Fitness